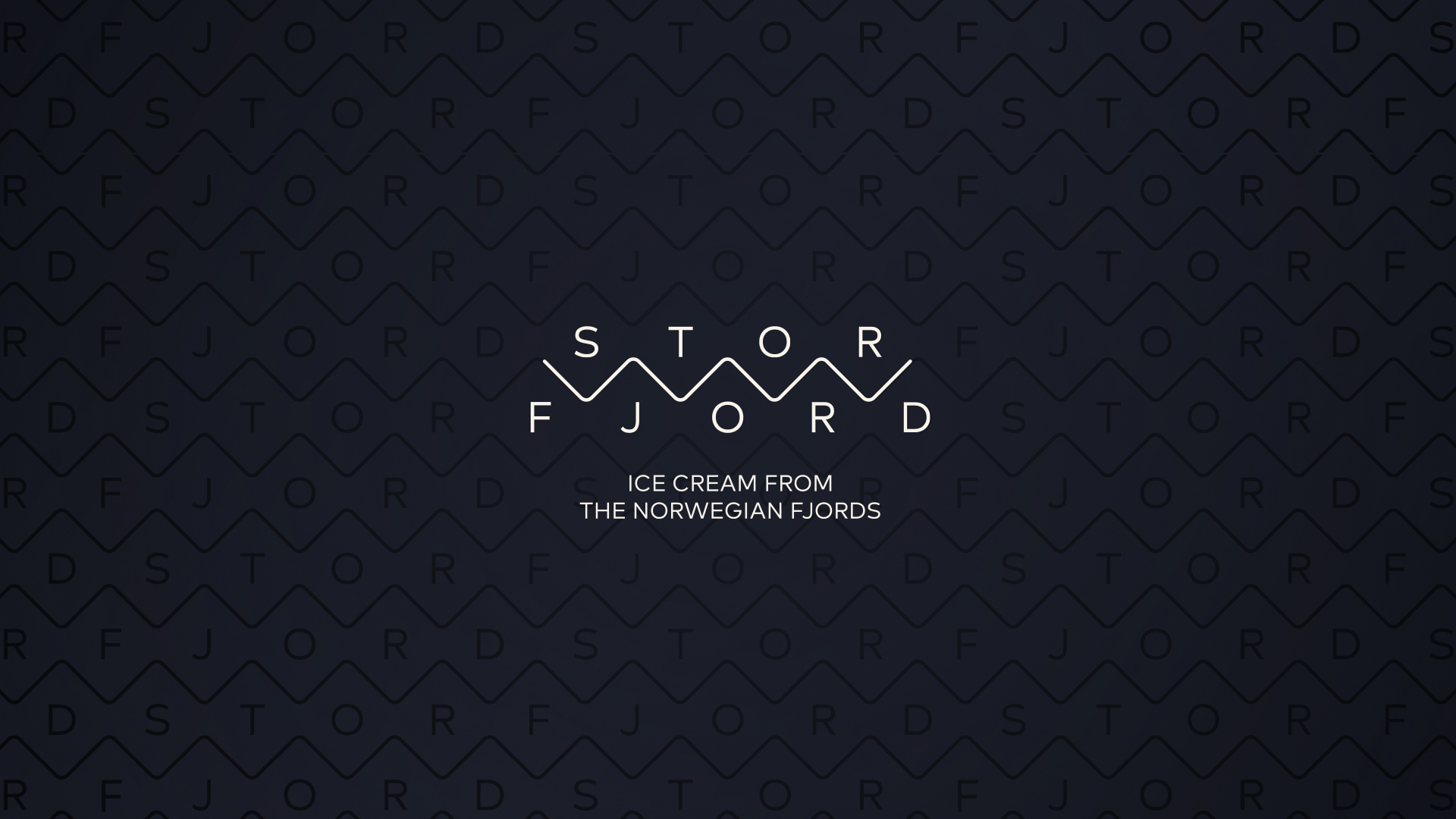 Name, identity, and packaging
Storfjord Ice cream is a small Norwegian Ice cream producer with a focus on Norwegian ingredients and taste traditions. From their production facilities by the Storfjord in Stordal they produce ice cream inspired by Norwegian nature with natural and in season ingredients.
The ice cream is made following the real gelato way, with italian gelato machines and ingredients from local farmers and producers. The ambition is to give ingredients with long traditions new life in frozen form. 
We call it: Tradition with a modern twist!
The visual identity is inspired by the landscape that surrounds the Storfjord on the western side of Norway. The logo represents both the mountains that surround us and the waves on the fjord. The visual identity is constructed just like the ice cream, to appear as an interesting and elegant composition, with referance to the nature that surrounds us.